Based in North Eastern Melbourne, Troy and Blane started R & F Electrical in 2013 after years of working together during and after their apprenticeships.
R & F Electrical follows the mantra that every job is equally important, no matter the size. Dealing with tradesman ourselves over the years we have seen that all too often, you will deal with 3 or 4 people over the course of a job. In many cases you will speak to one person to set an appointment, another person to quote the job, and then an entirely different person to perform the job. Quite often, poor communication in a company can mean that what you get is not what you originally asked for.
We believe the best way to guarantee a quality finish that meets the customer's expectations is to reduce the number of people involved.
At R & F Electrical, from start to finish you will always deal with either Troy or Blane and one of us will be on site at all times to ensure that the job is going as planned, and will be completed to the quality that you expect.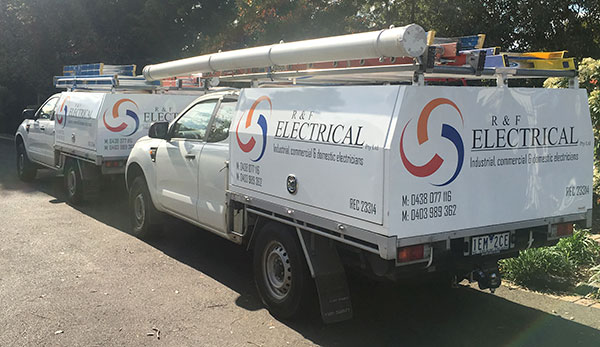 FREE switchboard inspection with every job
Fast local service
No job is too small
Available 24/7
Enquire Now